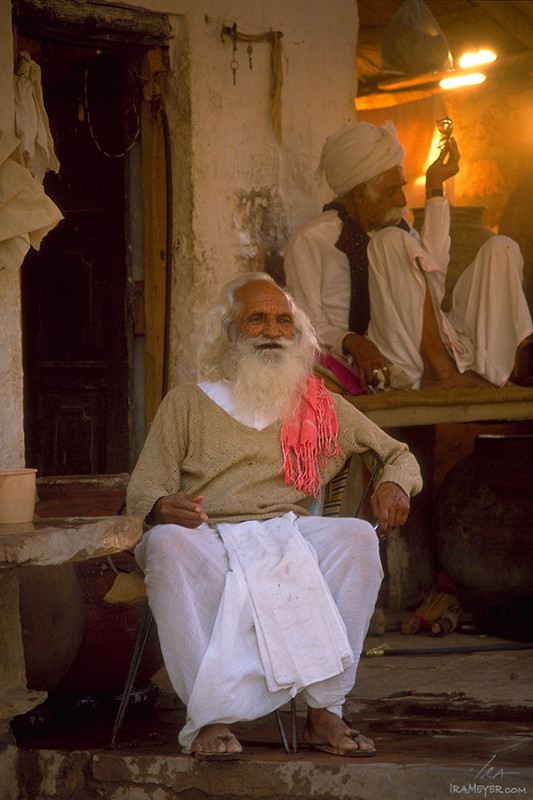 I met Lochan Vishal Sharma while travel through Rajasthan, India around 1990. A former professional engineer, he honored his father's dying wish to continue in his footsteps maintaining a well at a crossroads near the fort in Jodhpur. Countless people passed by in the hours I spent with him; none without shouting a greeting. It quickly became obvious he was a highly respected individual. So I was honored when he invited me to share dinner on the roof of his home.
I couldn't resist including this photo I captured of him and a friend when I created my first website, in 1999. A few years later I got an email from a man in India asking: what are you doing selling a photograph of my deceased grandfather? I replied sharing my story of having met him, and offering my heartfelt sympathies. I also expressed that I would never offer the photo for sale again.
But it is an image I love… and so I present it to you.